Partner
Title:
CRAB-France
Name:
Chambre régionale d'agriculture de Bretagne
Type:
Social partner or other representative of working life
Address:
ATLANTE CHAMPEUX RPT MAURICE DE LANNOU
Zip code:
35042
City:
RENNES
Country:
France
Email address:
synagri.contact@bretagne.chambagri.fr
Phone number:
+33 2 96 79 21 63
Website:
http://www.bretagne.synagri.com/synagri/accueilRegion
Description:
The Brittany Chamber of Agriculture is self-governing public body, managed by elected representatives from the agriculture and forestry sectors. Its role is, on the one hand, to represent the farmers and foresters to local authorities, and on the other hand to offer a range of services (advice, training) to farmers, foresters and other rural stakeholders. It also takes part or manages applied research project with different regional, national or European partners. The Britany Chambers of Agriculture is 300 elected members, and about 650 permanent staff included more than 400 advisers and project managers. It is involved in the various aspects of agriculture: farm management and strategy; plant and animal production; local food products (production, processing and marketing); rural development and regional planning; environment and management of natural resources; agricultural economics; agricultural and rural policies. Its activities include advice, continuing and initial training, supporting groups of farmers, experimentation and demonstration, follow-up of "reference farms" in partnership with the French agricultural technical institutes. The Brittany Chamber of Agriculture has got 6 training centres. We provide initial training for future farmers, farm employees or advisers. Our training gives several degrees on different specialisations in crop or cattle management, farm management, agriculture machinery. One of our centres built a biogas generator in 2016 in order to include the management of this process in the training program. We also provide continuing training and advice for farmers in a lot of subjects (economy, policy, environment, farm management, social management) including renewable energy systems like solar, biogas and wood boiler investment and management.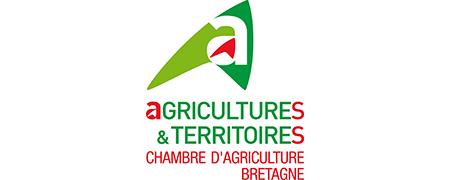 Contacts
Country: France
Organisation: CRAB-France

Role in organisation:

Project Manager for Planet on behalf of CRAB